SOAP 101
Hi There!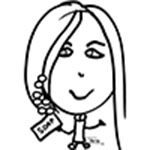 Here is where we will talk about Soap and how it is made.
Our Soap at Naturally Wild Artisan is made using what is called "Cold Process Method" It is basically like the old Castile way. What that means is we do not heat it up manually with high temperatures but slowly melt the harder oils like coconut and warm them, we let it transform naturally after we add our signature blend of oils and sodium hydroxide (lye) in what is called Saponification. During Saponification glycerin is a byproduct of the process and with cold process method it stays in the soap and makes for a nice emollient. All soap is made with Lye contrary to some beliefs, some soap makers may choose to skip a step and buy soap in a big block already finished with the lye process and melt it adding scent and color. Some large commercial soap makers remove that natural glycerin and sell off to other industries leaving a more "detergent" and less moisturizing bar. That is why in the industry they are not actually allowed to call it soap if they do this, they call it cleansing bar or other name. Soap is reserved for the old fashioned method and that is what we do here at Naturally Wild!

WE DO NOT SKIP STEPS OR INGREDIENTS
WE USE ONLY SUSTAINABLE AND ORGANIC OILS (to learn more about this www.rspo.org)
WE USE ONLY CRUELTY FREE SUPPLIERS



Castile soap is most likely the closest relative to the very first soap ever made. Some of the earliest soap called "Aleppo" was made in Syria using Olive and Bay Laurel oil in 2800 BC. Sometime after The Crusades, this style of oil-based soap made its way to Europe. One province in Spain known as Castile made the olive oil version of this soap famous, hence why we now call it "Castile soap".

Castile's easy access to olive oil enabled the creation of pure white soap that was very mild and effective. Castile soap became one of the best natural and bio-degradable soaps that can be manufactured by hand. The soap was perfect for washing body, laundry, hair. It could be easily and safely used by children.

Naturally Wild Artisan uses this ancient method from scratch to make their soaps. We never use short cuts or mass produced blocks premade and ready to melt down. We believe that any processing after the initial Cold Process Castile method just breaks down the natural synergy, glycerin and goodness the old-time process has. This is a labor intensive process but we believe it is why our soap is gentler and lasts longer than other soaps. Castile soaps have been found in Ancient tombs of Cleopatra and other Rulers of those times.

So this is why we can tell you that soap from Naturally Wild will be gentle to your skin, feel and smell amazing!